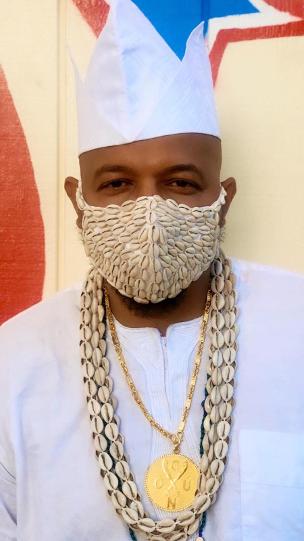 Cleanse
" There are moments in life when we believe in absolutely nothing and we ask our heart, " Is all this effort really worth it? WolfHawkJaguar is for those who have lost faith and courage, but still go forward and in the end, faith and courage return."
Sat, August 1, 2020
8:00 PM – 8:30 PM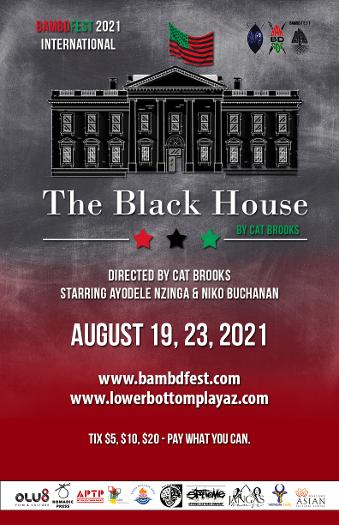 The Black House
Directed by Cat Brooks
Starring Ayodele Nzinga
Featuring Dezi Soley
Advance tickets $10.00
Day of $15.00
AUGUST, 9, 14, 30, 2020
Spell #7
geechee jibara quik magic trance manual for technologically stressed third world people, by Ntozake Shange
Presented by BAMBD, CDC
Produced by Lower Bottom Playaz, Inc
Directed by Ayodele Nzinga
Performed live on August 16, 2020
Rebroadcast on 8/21, 22, 29 & 30th, 2020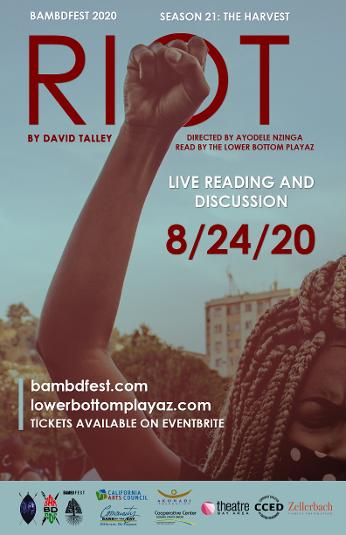 riot
by David Talley
Directed by Ayodele Nzinga
Read by the Lower Bottom Playaz
8/24/20 only
Live Reading and discussion.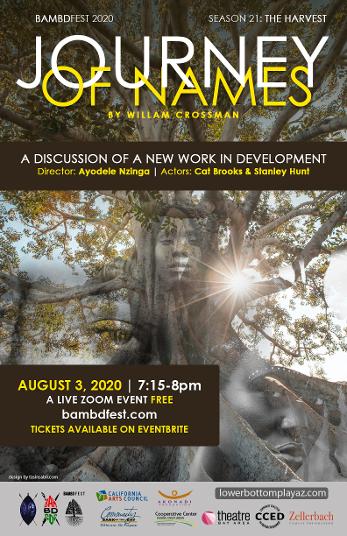 Journey of names
AUGUST 3, 2020
7:15PM-8PM
A LIVE ZOOM EVENT
FREE
A discussion of a new work in development.
Author William Crossman
Director Ayodele Nzinga
Actors: Cat Brooks & Stanley Hunt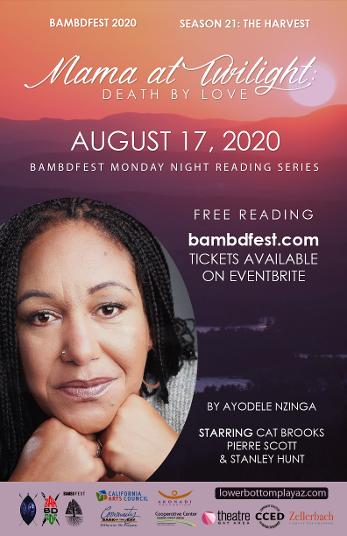 Mama at Twilight: Death by Love
by Ayodele Nzinga
Starring Cat Brooks
Pierre Scott
& Stanley Hunt
Free reading
BAMBDFEST Monday Night Reading Series
August 17, 2020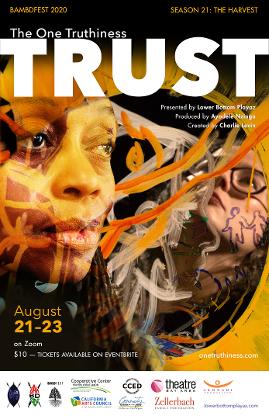 Trust
Aug 21-23
The One Truthiness is a participatory performance featuring a live wax painting set to a story read by you. Hold others' words in your mouths while you see something you've never seen before.