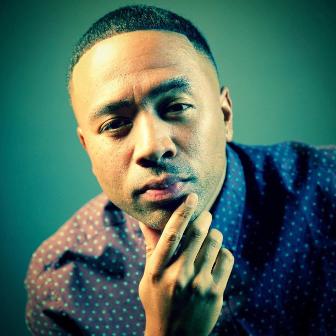 The character Eli in spell # 7, the bartender, holds the space for the other characters. This cultivated space is the place for breaking silence and reconstructing self. Eli imagines himself as the protector of imaginary boundaries that demarcate this pure, whole, sanitary space.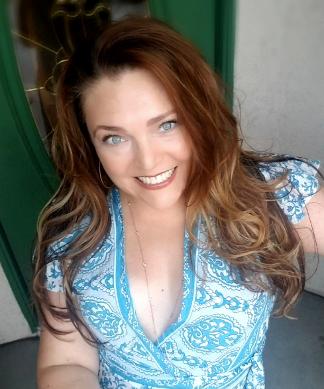 I'm in Driving the Girls, I play Angel.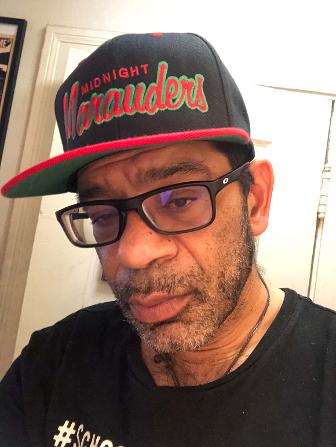 Eric Arnold is a journalist, photographer, cultural historian and researcher. He is known for being a pioneering hip-hop journalist in the 1990s, when he was Editorial Director of 4080 Magazine and a columnist for Source Magazine. He has also written for Vibe, SF Chronicle, SF Weekly, SF Bay Guardian, Wax Poetics, Oakland Local, KQED Arts, East Bay Express, The Oaklandside, and Oakulture. In 2019, he co-curated the Oakland Museum's first-ever hip-hop exhibit and made a cameo in the film "Sorry to Bother You."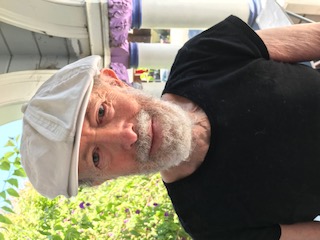 William Crossman, playwright of Journey Of Names, is a longtime anti-racist/human-rights activist, professor of philosophy, critical thinking, writing and ESL, a performing jazz pianist, playwright, poet, and author. He lives in Oakland CA. Journey Of Names: In this play-within-a-play, Ma'Adisa Stevens, the Community Theater's founder/director and playwright of a new play, The Ancestor Tree, about her family's long history from slavery to the present, assembles her Black Cast for their first complete onstage rehearsal. But events unfold with unexpected drama for Ma'Adisa, as she tragically loses a son who dies after being held in County Jail; reunites with her mother who abandoned her as a child; suddenly quits directing her play, and just as suddenly returns; learns about a grandmother she never knew she had; and finally has to decide whether to allow her Community Theater to be pushed out of the Black community it has served for 20 years or to fight to stay. In the end, her courage prevails, and the life vision-quests carried within her family's ancestral African names are affirmed.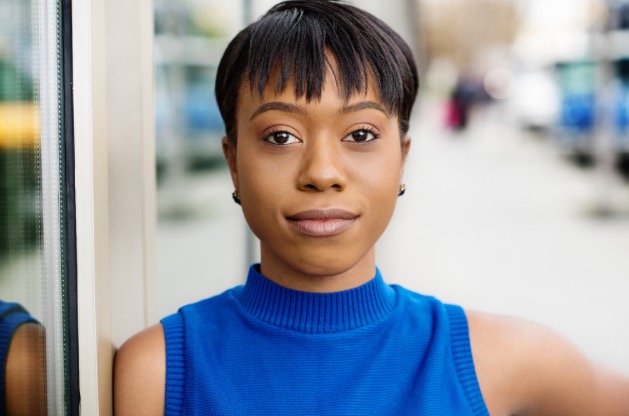 Regina Monique is honored to be making her first debut at the BAMBDFEST. She recently appeared in The Niceties at Shotgun Players. Selected Theatre: The Misanthrope (Troupe Theatre), For Colored Girls (African-American Shakespeare Company), and A Midsummer Night's Dream (Pacifica Spindrift Players) and many others. Regina can't wait to start a new project with Star Finch's new play, Side Effects at Campo Santo. She gives all glory to God and her family for their support. Check her out at reginamonique.com.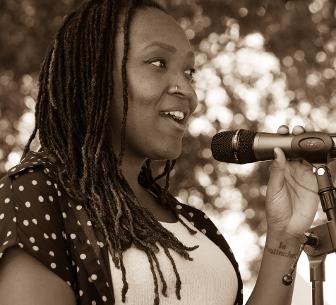 I am a part of the cast for "Driving The Girls"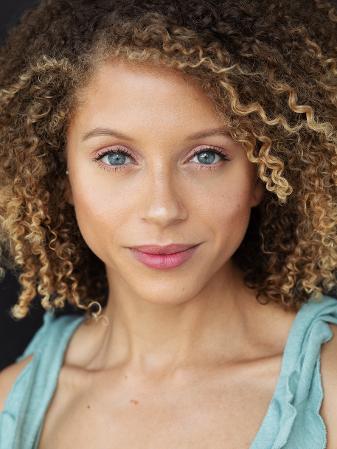 Spell #7- playing Lily.
Alicia Mason is a Bay Area born and raised actress and voice over artist. She has worked on many film,commercial and theater productions in the area and is always striving to deepen her craft and give back to the communities of color she grew up in.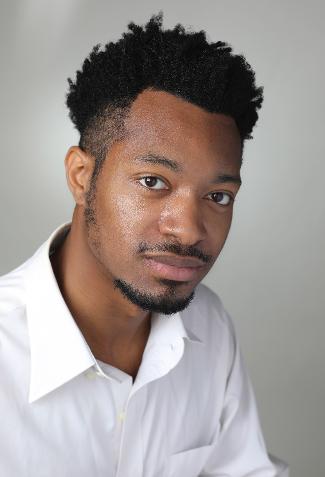 I am in Spell #7 as Lou
Michael Houston is a Brooklyn, NY native who recently earned his BFA in acting from Academy of Art University. He credits his growing success to all of his teachers with whom he is grateful for. His production credits include, Six Degrees of Separation (Paul), In the Heights (Benny), Death &The Artist (St. Peter and others) and more. He is excited to join the BAMBDFEST family and is grateful to Ayodele, Sally, the Cast and Lower Bottom Playaz for this exciting opportunity. He is eager to add his own interpretation to the mysterious and thought provoking character of Lou and most importantly, honoring the words of the great Ntozake Shange. He especially thanks his parents Michael and Michelle Houston for always loving and supporting him.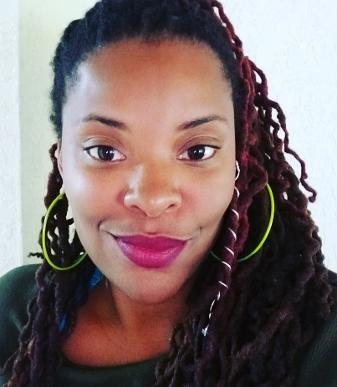 AriesJ the Poet is an educator, writer and proud New Yorker residing, learning, growing, and becoming in Oakland, CA. She holds an MFA in English and Creative Writing from Mills College. Her writing weaves prose, proverbs and cultural narratives of the African Diaspora that provoke thought and inner reflection. Aries enjoys curating creative writing spaces for anyone who feels called to write no matter their skill level. Past events and workshops include, "Women Write", "Poetry N the Park", "My Sister, Not My Competition", "Free Write" and "Feeding the Artist Within Series ".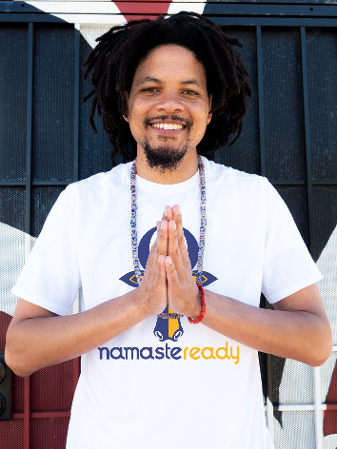 ShakaJamal is a culturally innovative artist and filmmaker from Oakland, California. He is the founder of Olu8 Film & Culture and Olu8 Records. Each are creative spaces for the production of dynamic sound, story and visuals. His passion for film and music grew through travel and while living in South Afrika. Partnering with community members, non-profits and corporations, ShakaJamal's work reveals the inspiring achievements of change makers—whose stories often go untold. He is the first filmmaker from Oakland, CA to receive the Game Changers Fellowship which lead him to premiere a series of short documentaries in New York at Harlem's Schomburg Center for Research in Black Culture. His work has premiered both nationally and internationally, on television, and in numerous film festivals. In addition, ShakaJamal is a 200 Hour Certified Trauma-Informed Yoga Teacher and CFO (Chief Flexibility Officer) of Namaste Ready; a co-op that provides yoga and self care healing practices designed to activate and support the healing powers of the Black Community. He is a graduate of Tuskegee University and earned a Master's of Fine Arts in Cinema from San Francisco State University. During BAMBDFEST ShakaJamal will provide Yoga every Tuesday morning @ 7AM (PST). The BAMFEST Film Festival will be hosted by Olu8 Film & Culture every Tuesday evening @ 7PM (PST), showcasing films and filmmakers from Oakland and around the world.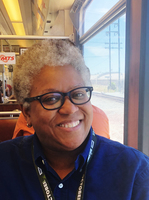 Ajuan Mance is a Professor of English and Ethnic Studies at Mills College and a lifelong artist and writer. She holds a B.A. from Brown University and an M.A. and Ph.D. from the University of Michigan. In both her scholarly writing and her visual art, Ajuan explores issues of race, gender, and the people and places in which they intersect. The creator of the 1001 Black Men online sketchbook, Ajuan has participated in solo and group exhibitions as well as comic and zine fests, from the Bay Area to Brooklyn. Her comics include the Gender Studies series and the web-based comic strip Check All That Apply. Her comics have also appeared in several anthologies including: Alphabet and We're Still Here, both from Stacked Decked Press; Drawing Power power, from Abrams Press; the How to Wait anthology, edited by Sage Persing; and the upcoming Menopause: A Comic Treatment, from Penn State University Press. Her work has appeared in a number of digital and print media outlets, including, most recently, Blavity.com, BET.com, Transition Magazine, Buzzfeed.com, KQED,org, the San Francisco Chronicle, KPIX TV, The Women's Review of Books, Pen.com, Publisher's Weekly.com, the NewYorkTimes.com, and NewYorker.com.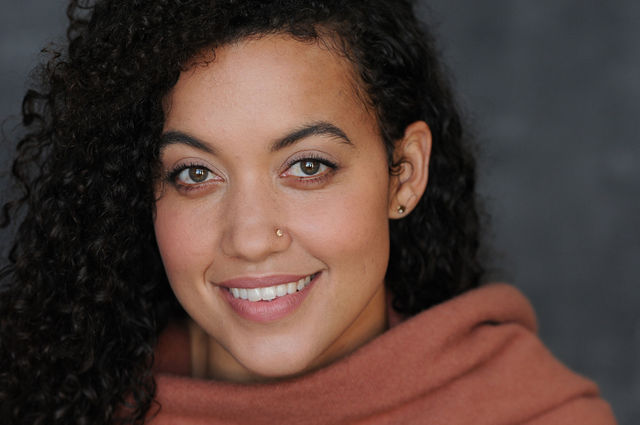 Faith Adiele
The Importance of Our Words: A Literary Experience Exploring The Necessity of Black Voices and Stories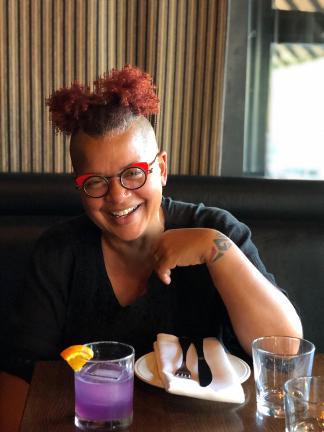 Faith Adiele (@metingfaith on twitter and IG/www.adiele.com) is the author of the memoirs, The Nigerian-Nordic Girl's Guide To Lady Problems and Meeting Faith, which won the PEN Beyond Margins Award. She is also writer/narrator/subject of My Journey Home, a PBS documentary about finding her father and siblings in Nigeria, and co-editor of Coming of Age Around the World: A Multicultural Anthology. Associate Professor of Creative Nonfiction at California College of the Arts, she offers personal writing classes through Anam Cara Writing Quest, the San Francisco Writers' Grotto and Left Margin Lit. She hosts African Book Club at San Francisco's Museum of the African Diaspora, founded the country's first writing workshop for travelers of color through VONA/Voices, and co-founded BIPOC Writing Party, a weekly virtual community in response to the pandemic. Faith lives in East Oakland and at adiele.com and @meetingfaith.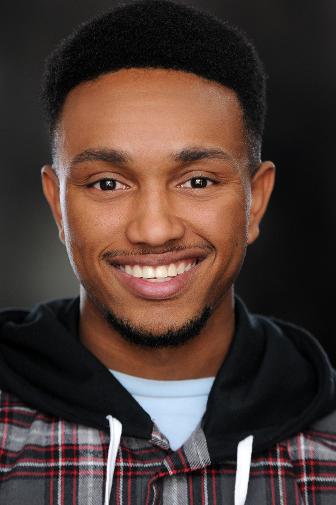 Jordan loves to perform. With acting, singing and dancing is in his arsenal as well. He mostly performs in musicals, as for his most recent work he played as Richie in "A Chorus Line" with I Can Do That Theatre and Benny in "In The Heights" with Berkeley Playhouse. He also performs various short plays with PlayGround San Francisco and seasonally performs at California's Great America. As of now he plans to transition into film acting and plans on moving to Los Angeles next year and further is career there. Jordan will be performing in the play Spell #7 and the reading Mama At Twilight.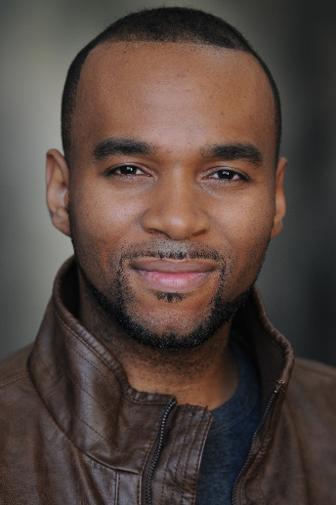 Terrance Smith is ecstatic to make his virtual debut at the BAMBDFEST. He's currently based in the Bay Area, where he has been acting professionally for years. He's had the honor of working at Town Hall Theatre, where he won Best Supporting Actor at the Bay Area's Shellie Awards for his performance as Sam in "Brooklyn Bridge." He's also received nominations for Best Supporting Actor in a Musical for his work in Town Hall's production of "A Civil War Christmas" and Best Actor for his performance of Helena in B8 Theatre's gender swapped take on "A Midsummer Night's Dream." He was also the runner up for The San Francisco Broadway World Regional Award for Best Featured Actor for his performance of Richmond in the African- American Shakes' production of "Richard III." Other theatre credits include The Contra Costa Civic Theatre, The Role Players Ensemble, The Other Other Theatre Company, SF Playhouse, The Lorraine Hansberry Theatre Company, and Marin Shakespeare. Instagram: youngtsmith23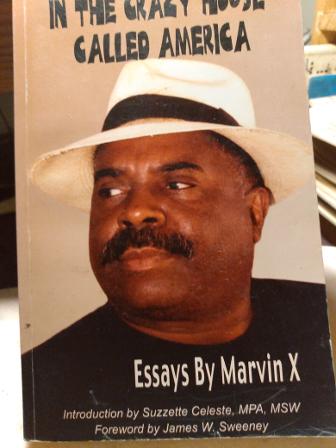 Will perform dramatic reading and interview BAM icons.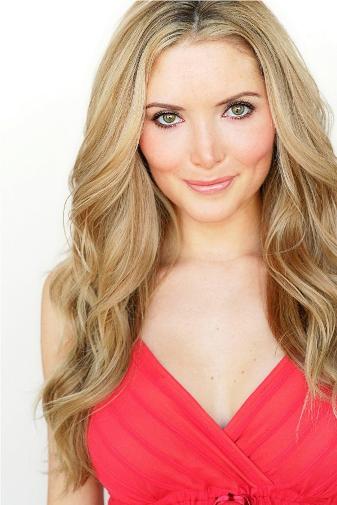 Lisa D. Gray
The Importance of Our Words: A Literary Experience Exploring The Necessity of Black Voices and Stories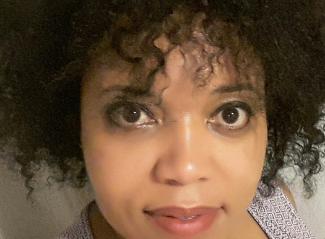 Lisa D. Gray (@ovossf and @randomlisasf on twitter and IG, www.lisawrites.life and www.ourvoicesourstoriesf.com) opens doors and helps other writers of color claim space in writing and publishing by curating several reading series in the Bay Area. She established OurVoices OurStories SF (OVOSSF) in 2014 as a way to amplify and elevate the voices of women writers of color. The OVOSSF platform allowed her to showcase more than 20 emerging writers and interview authors Natalie Baszile, Renee Swindle, Elmaz Abinader, Jacqueline Luckett and Tayari Jones. Lisa won the 2018 Edgar Award named for Robert L. Fish and the Henry Joseph Jackson Prize for Distinguished Fiction in 2014. She was a Fellow at the San Francisco Writers Grotto where she is now a member, and has earned writing scholarships to attend The Fine Arts Works Center, The Voices of Our Nations Foundation, and the Vermont Studio Center where she completed a residency. She is currently a fellow at The Ruby San Francisco and holds degrees in English and Creative Writing from Spelman College and Mills College. Lisa believes it is necessary for black women and women of color to write and share our stories so that others do not erase or control our narratives. She is completing her first novel, "Stolen Summer" and is in search of an agent and publisher for her collection of short stories that focuses on black children coming of age from the 1950's to present day.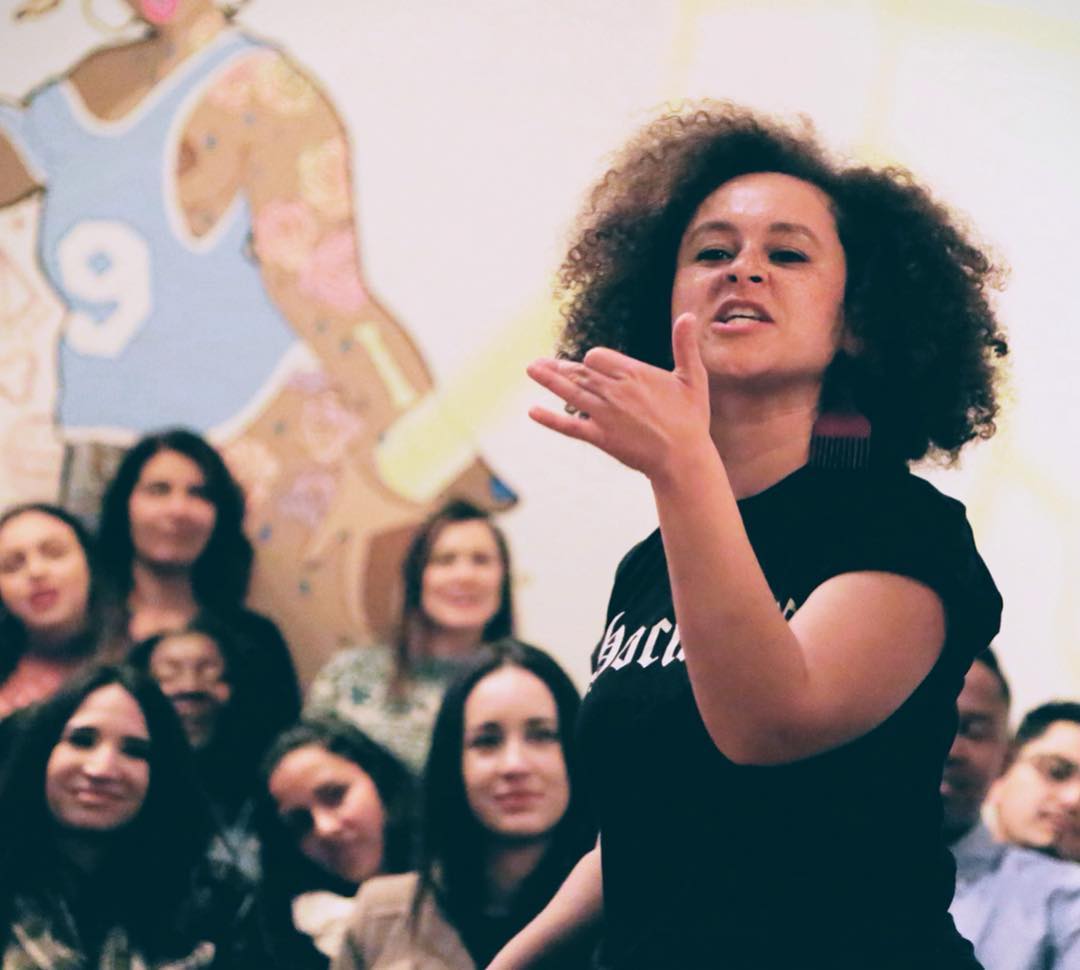 Tierra Allen (Deb in "Driving the Girls") is a theatermaker, teaching artist, facilitator, educator, activist, and arts/community programs curator who uses performance to make her ancestors and descendants proud. She's won an Isadora Duncan "Izzie" Dance Award, earned award nominations from Theatre Bay Area, and performed with Campo Santo, the Black Choreographers Festival, the Life is Living Festival, Dance Brigade's D.I.R.T. (Dance in Revolt(ing) Times) Festival, and more. She's choreographed for the National Queer Arts Festival, Be Steadwell's A Letter to My Ex, and TheatreFIRST, where she is a Company Member, and directed for Playwrights Foundation and PlayGround. Devised works with her collective The Bonfire Makers include WE GO BOOM!, which explored the impact of the tech industry on Oakland; PLACE to LAND (an oakland love story), which examined Oakland's histories of displacement and paths to a liberated future; and a theater-based toolkit to organize for housing justice and Proposition 10. Tierra has facilitated residencies using theater for healing and social justice at Alameda County Juvenile Hall, Allen Temple Arms, Oakland International High School, and more. Her activism has included serving as a core organizer with an initiative to address sexual and identity-based violence in Bay Area theater through transformative justice. She holds a B.A. in Theater & Dance with concentrations in Black Studies & English from Amherst College.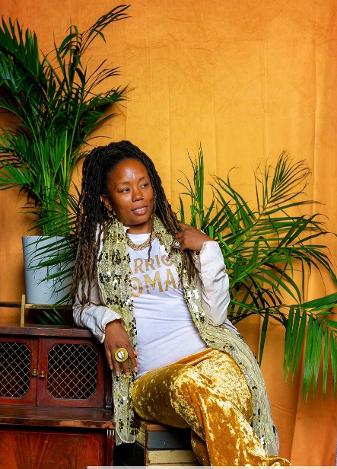 Peace Family catch the Warrior Woman, Osunfemi Wanbi Njeri live on her show Lounge 11:11 All in the Cards every Saturday talking to influencers of the culture, you might be inspired to book a reading after the show at https://www.osunfemiwanbinjeri.org/services.php listen to her music available on all digital platforms and purchase her affirmative wear collection at www.warriorwoman.shop