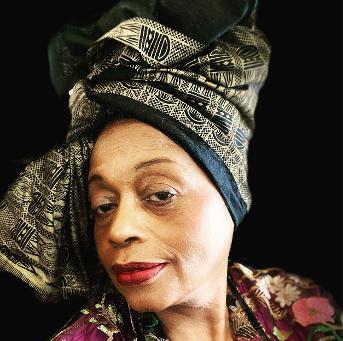 Producing Artistic Director
Ayodele Nzinga is often referred to as a renaissance woman. She is an author, director, producer, actress, dramaturge, playwright, member of Alameda County Women's Hall of Fame, the inaugural Poet Laureate of Oakland with an MFA in Writing; Consciousness and a PhD in Transformative Education and Change. Nzinga describes herself aa a Cultural Architect invested in designing structures that support cultural production, deconstruct whiteness, and facilitate
self-directed community transformation and change. Working at the intersections of community well-being and cultural sovereignty, Nzinga is the founder of the Lower Bottom Playaz, Inc, Oakland's oldest North American Theater Company; the only company in the world to produce the entire August Wilson Century Cycle in chronological order, the Black Arts
Movement Business District, Community Development Corporation of Oakland; a grassroots organization dedicated to the animation of Oakland's only formally declared cultural district. Ayodele is the co-founder of Janga's House, a MapFund Fellow 2021, and a member of the YBCA 10 2021.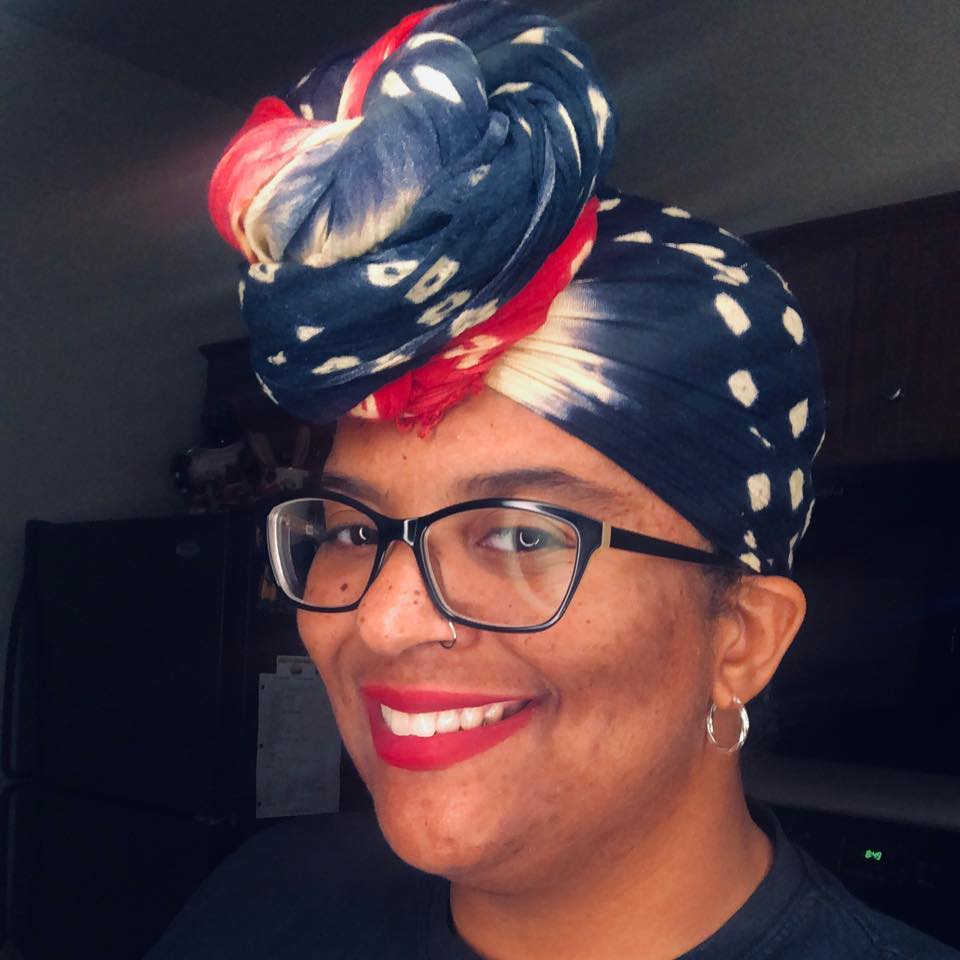 Director of Theatrical Production
Ashley Smiley, also known as Smiley, is a born and raised San Franciscan with a background in Production Management, Playwriting/Creative Writing, Virtual Production and more holding a B.A. in Performing Arts and Social Justice, an M.A. in Drama and will be beginning her pursuit of a PhD in the Historical and Cultural Studies in Religion with a concentration in Art and Religion this fall. Currently Smiley is the acting Program Manager and co-Facilities Manager for the Bayview Opera House in San Francisco as well as a member/collaborator of Campo Santo, a member of JANGA'S House and a Board Member for The Living Earth Show. Smiley is excited and humbled to be serving BAMBDFEST as the Director of Theatre Production this year.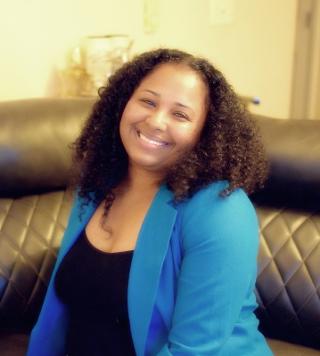 My name is Niko Buchanan and "I found my soul in Oakland" what a goldmine. While living in The Town, I have worked with many amazing actors. The Lower Bottom playas, Laney college Fusionaros, SF mime troupe, A.C.T., Three Girls Company. During this journey I have discovered what it means to be an actress, and that is to be the voice. Being the vessel and never forgetting to tell the story. I hope to always enlighten at least one person in the audience further than the doors of the theater.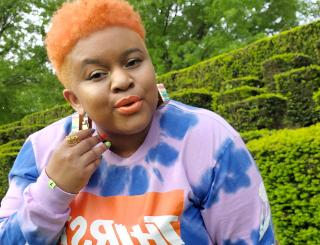 Julia Mallory is a writer, teaching artist, and cultural worker. She is a six-time author, including two children's books. In addition, she is the founder of the creative literary arts brand, Black Mermaids, serves as the Senior Poetry Editor for Raising Mothers, and hosts the Stop Shrinking Socialcast.
Twitter, Instagram: @thejuliamallory www.thejuliamallory.com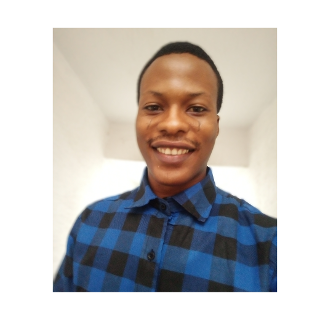 Aremu Adams Adebisi is an economist. He has been nominated for Best of the Net, Pushcart, and Best New Poets. His work of poetry, "Force Mechanism", was adapted into Lucent Dreaming's first theatrical performance in Wales. He has works published in Storyscape Journal, Lucky Jefferson, West Branch, and elsewhere. He served as a mentor for SpringNG Fellowship and a panellist for the Gloria Anzaldua Poetry Prize. He edits poetry for ARTmosterrific and Newfound and facilitates the Transcendence Poetry Masterclass.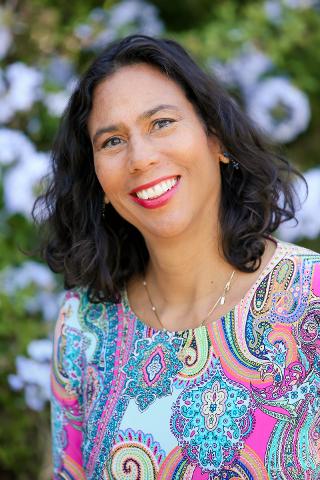 Karla Brundage is a Pushcart Prize nominee, Fulbright teacher and author of Swallowing Watermelons. She has performed her work onstage and online, both nationally and internationally. Her poetry, short stories and essays are in Konch, Hip Mama, sPARKLE & bLINK, Bamboo Ridge Press, Vibe.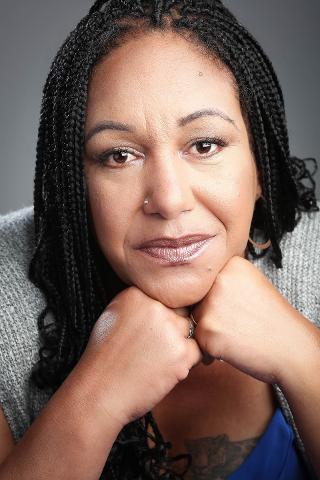 Cat Brooks is an award winning actress and playwright. In her role as an artivist, she is also the KPFA co-host of UpFront and resident playwright and actress with The Lower Bottom Playaz in Oakland and 3 Girls Theater in San Francisco. As an organizer, she played a central role in the struggle for justice for Oscar Grant, and spent the last decade working with impacted communities and families to rapidly respond to police violence and radically transform the ways our communities are policed and incarcerated. She is the co-founder of the Anti Police-Terror Project (APTP) and the Executive Director of The Justice Teams Network. Cat was also the runner-up in Oakland's 2018 mayoral election, facing incumbent Libby Schaaf.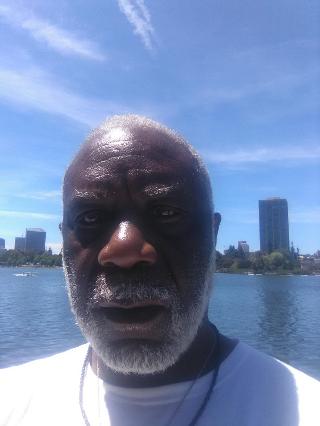 Reginald Wilkons is an actor, poet, author, multi-dimensional artist and activist. Wilkins is originally from Texas, "I strive to be a lifelong learner", he recently received a double degree in Humanities and Math/Science. Thankful for LBP, family and Oakland, looking forward to more artistic excellence.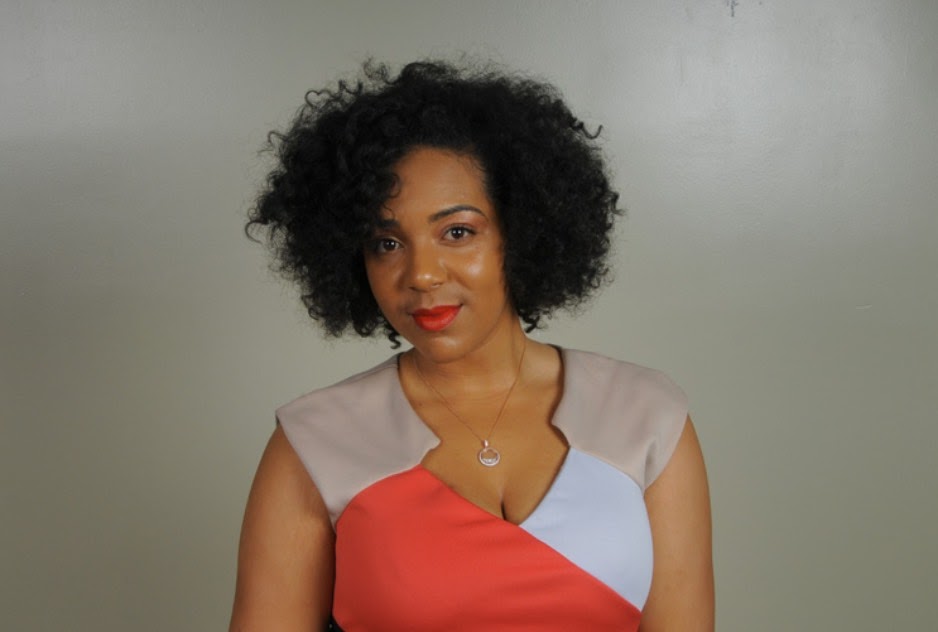 Venus Morris is a Native of Oakland. Activist. Educator. Artist. Healer. She is involved in multiple organizations across the Bay Area. She has aspired to be on stage all of her life. From hosting events to teaching children, She has managed to curate her own stage everywhere she goes. Without much formal training, she has gotten the respect from many greats in the Bay Area theater community. From being a part of several productions at the Historical "Black repertory theater" in Berkeley, to being in her first August Wilson play "Radio Golf '' with the Lower Bottom Playaz at the Flight Deck Theater. In 2017, she was a part of the Cast of "Overnight", who won the Theatre Bay Area award for capturing the essence of what gentrification is doing to the communities across the country. Particularly, Oakland. Her goal is to keep honing her craft so she can grow as a globally known "Artivist".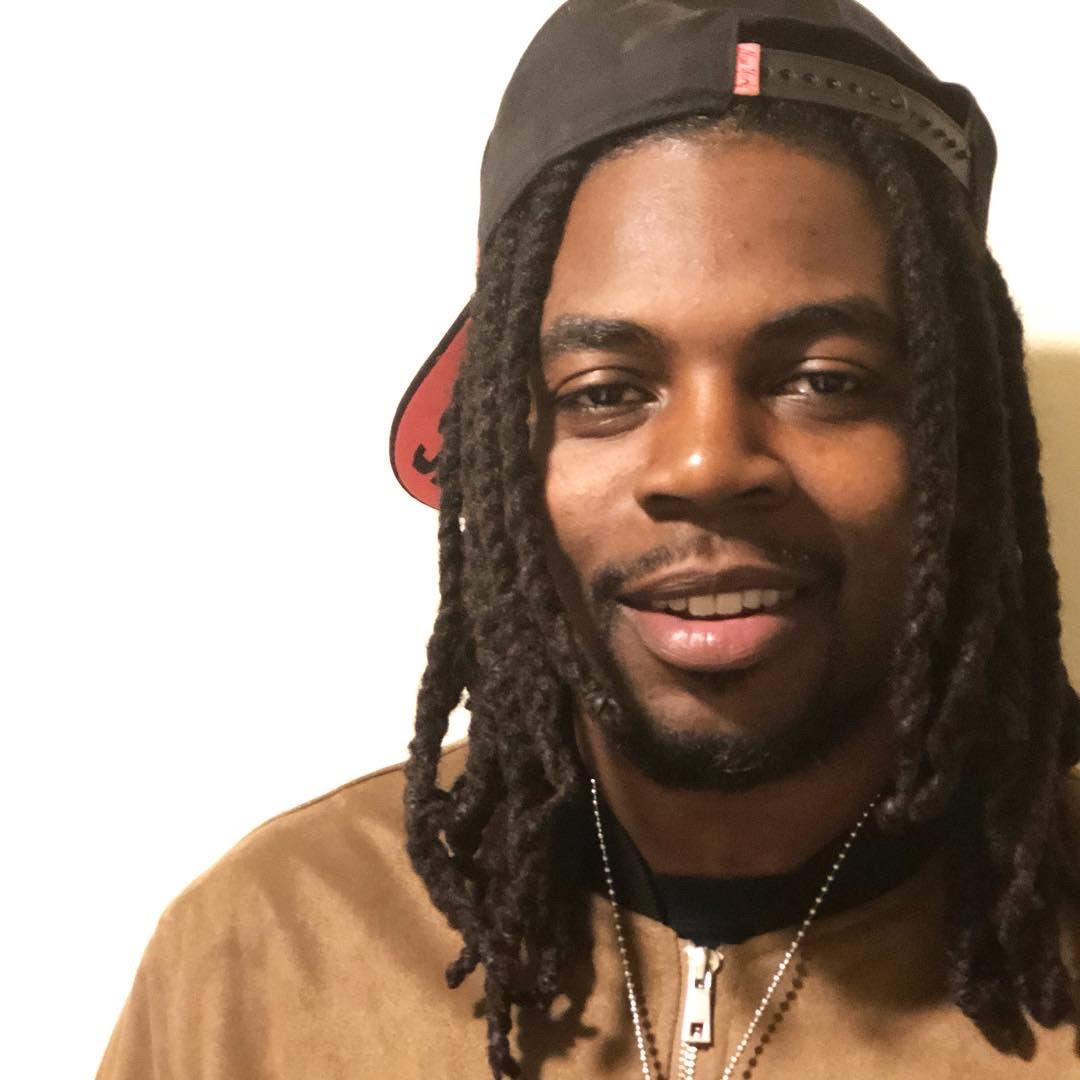 Stanley "Doe '' Hunt II is an Berkeley native. He began his acting career with the Lower bottom Playaz at 9 years of age. He was a central part of The Lower Bottom Playas Century Cycle project which garnered him the distinction of being a core member of the only troupe in the known world to stage the entire Century Cycle in chronological order. He played Harold Loomis, Boy Willie, Caesar Wilkes, in the cycle among other roles. Other distinctions include starring in the highly acclaimed coming of age film 'LICKS' which placed second in south by SouthWest in 2012. He was among Indy Wires top 10 actors to look out for in 2013, and voted best actor in feature film at the Chelsea Film Festival in 2014.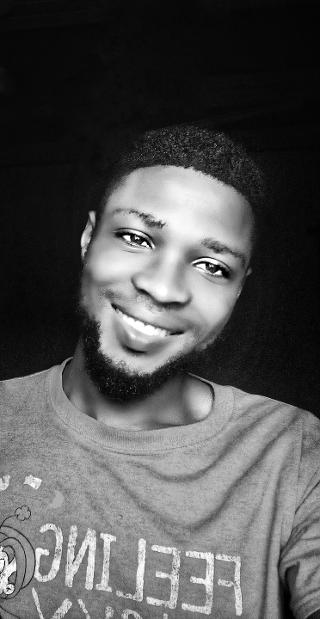 Martins Deep (he/him) is a 27-year-old Nigerian poet, photographer/artist, & currently a student of Ahmadu Bello University, Zaria. His most recent work has appeared, or is forthcoming, in Lolwe, FIYAH, 20.35 Africa, Brittle Paper, Rough Cut Press, Barren Magazine, Eunoia Review, Agbowó Magazine, Cream City Review, Rogue Agent, & elsewhere. He tweets @martinsdeep1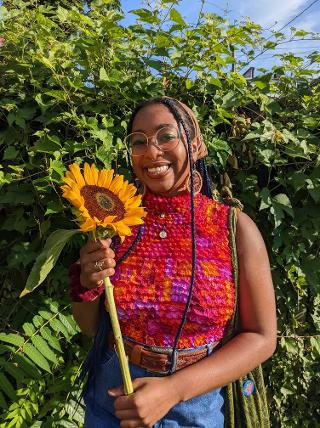 Ashia Ajani (they/she) is an environmental storyteller and educator hailing from Denver, CO, Queen City of the Plains and the unceded territory of the Cheyenne, Arapahoe, Comanche and Ute peoples. They have been published in Frontier Poetry, Foglifter Press, Sierra Magazine and Them.us, among others. Her work offers a bridge between colonial violence, abolition and environmental memory.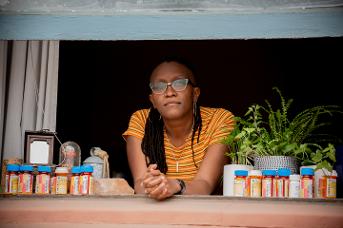 Production Manager
Lisa Evans is a Black non-binary performer, cultural worker based out of Oakland, CA. Their recent projects include "Blessed Be the Black and Crazy," an installation project focused on Black mental health that was featured in The 2018 Black Woman Is God Exhibition and "Confronting The Ghost of Willie Lynch" a site specific haunted house inspired production presented as apart of the 2019 National Queer Arts Festival. They are a recipient of the 2020 Creatives in Place Residency and thier current project,a remount of their solo show "You Really Should Sit Like A Lady" presented as a part of TheaterFirst's 2020-2021 Season can be streamed through September 1st. For ticket information, head to www.theatrefirst.org
Photo credit Jean Melesaine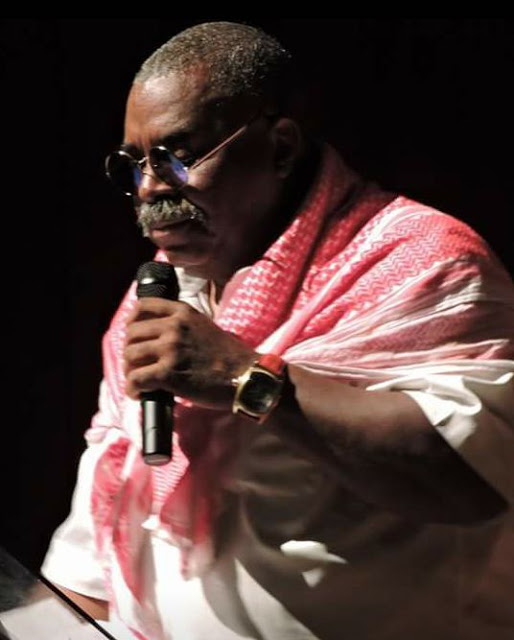 Editor Black Bird Press
Poet, playwright and essayist Marvin X was born Marvin E. Jackmon on May 29, 1944 in Fowler, California. He grew up in Fresno and Oakland, in an activist household. X attended Oakland City College (Merritt College), where he became friends with Huey P. Newton and Bobby Seale. X earned a B.A. and M.A. in English from San Francisco State University and emerged as an important voice in the Black Arts Movement (BAM); he wrote for many of BAM's key journals: SoulBook, Black Dialogue, Journal of Black Poetry, Black World, Black Theatre and Muhammad Speaks Newspaper.. He also co-founded, with playwright Ed Bullins and others, two of BAM's premier West Coast headquarters and venues - Black Arts West Theatre and The Black House in San Francisco. In 1967, X joined the Nation of Islam. When he refused to fight in Vietnam, he fled to Canada, Mexico City and Belize, from which he was deported back to America and served time for draft evasion in Terminal Island Federal Prison. In the eighties, he organized Oakland's Melvin Black Forum on Human Rights and the All Black Men's Conference. He also served as chief aide to former Black Panther Eldridge Cleaver when he returned from exile as a Born Again Christian. In 1996, X founded San Francisco's Recovery Theatre. His production of "One Day in the Life" became the longest-running African-American drama in Northern California. He produced the Kings and Queens of Black Consciousness at San Francisco State University, 2001. In 2004, X produced the San Francisco Tenderloin Book Fair. X has taught Black Studies, drama, creative writing, journalism, English and Arabic at a variety of California universities and colleges. He is Co-Founder of Oakland's Black Arts Movement Business District. He was recently awarded a grant to organize the Black Street Vendors Association. He is the author of 30 books and Publisher of Black Bird Press News and Review.
Raihana Jacqueline Haynes-Venerable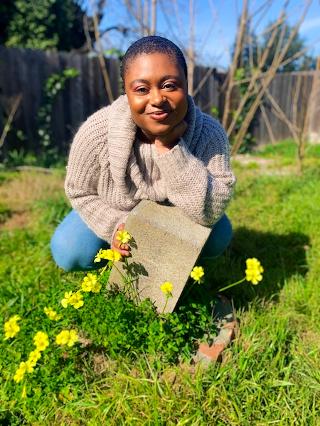 Raihana Jacqueline Haynes-Venerable is a photographer, a poet, and an abolitionist. Her art focuses around her identity as a Black Queer Woman in america, and she is particularly interested in interrogations of patriotism, race, and the systems that maintain oppression.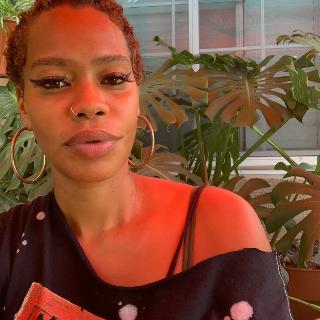 Sarai Bordeaux is an educator and poet from across California. She hopes there has been something beautiful about your day.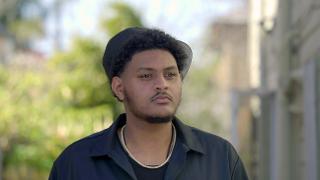 Zou is a Sudanese/Nubian-American writer, spoken word poet, MC, and community organizer from West Oakland. His art is strictly based on true events. He seeks to shed light on injustices that plague the places he calls home. All the while speaking from his personal point of view on maneuvering adolescence growing up in West Oakland. He uses his art to remember the fallen and dreams of healing the hood. He wants to uplift and inspire change in his community with the aid of his artistic expression.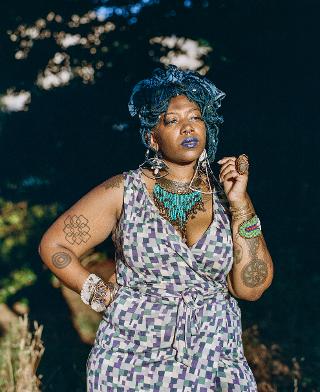 Madi Dangerously is a multidimensional afro-caribbean spirit-traveler; creative director, poet, artist and spiritual coach - NYC bred, yet child of the universe....
Madi Dangerously (Mariama Rafetna)'s ART in all its forms - celebrates the simple beauties that unite us as spiritual beings experiencing humanity in this fragile life. In 2018 she released her debut spoken word album HELLO BLU3BIRD: "a journey to FREEDOM as told by SPIRIT," produced by VHVL and released volume one of the complimentary poetry & photography book to the series in 2020. helloblu3bird.world / madidangerously.com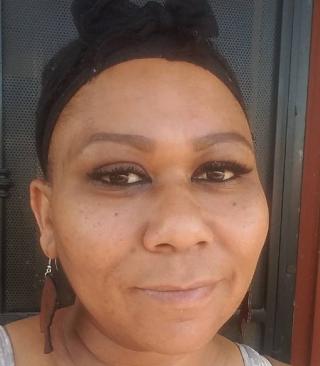 Head Stage Manager
Kenitra Love has been involved in theater since 2007. She is a member of the Lower Bottom Players theatre troupe. She has been a Stage manager for 8 yrs. She has stage managed great shows such as from August Wilson's Century Cycle, Mama at Twilight, Overnight, Iya Iyas House of Burning Souls just to name a few. She really loves theater and enjoys helping bring imagination to reality.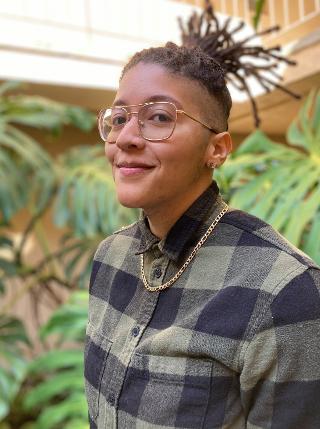 Commissions Coordinator
Michal 'MJ' Jones is a Pushcart Prize nominated poet & parent in Oakland, CA. Their poems have appeared in Anomaly, Borderlands Texas Poetry Review, & TriQuarterly Review. They are an Assistant Poetry Editor at Foglifter Press, a journal for queer & trans writers, and have received fellowships from Hurston/Wright Foundation, VONA/Voices, & Kearny Street Workshop. They received their MFA in Creative Writing – Poetry from Mills College. Their debut poetry collection HOOD VACATIONS is forthcoming from Black Lawrence Press in 2023.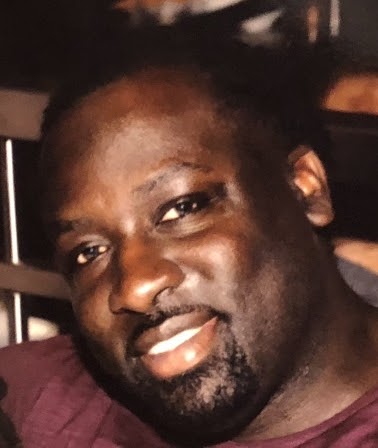 Pierre Scott is an Oakland native who started acting with the Lower Bottom Playaz (LBP) in 2014. He is a dynamic actor, voice over performer, and has plans to become a producer. Pierre appeared in Tent City, Gem of the Ocean, Jitney, Two Trains Running, and Radio Golf. He was an actor in the LBP's American Century Cycle Project. He also appeared in Collective Acts Oakland's first Black Arts Movement Theater Festival. Now a leading member of LBP, Pierre has expanded his range, performing in Mama at Twilight: Death by Love, Lifer, Fences at Cal Shakes & Protection Shields. His ability to captivate audiences with his melodic baritone is something to see.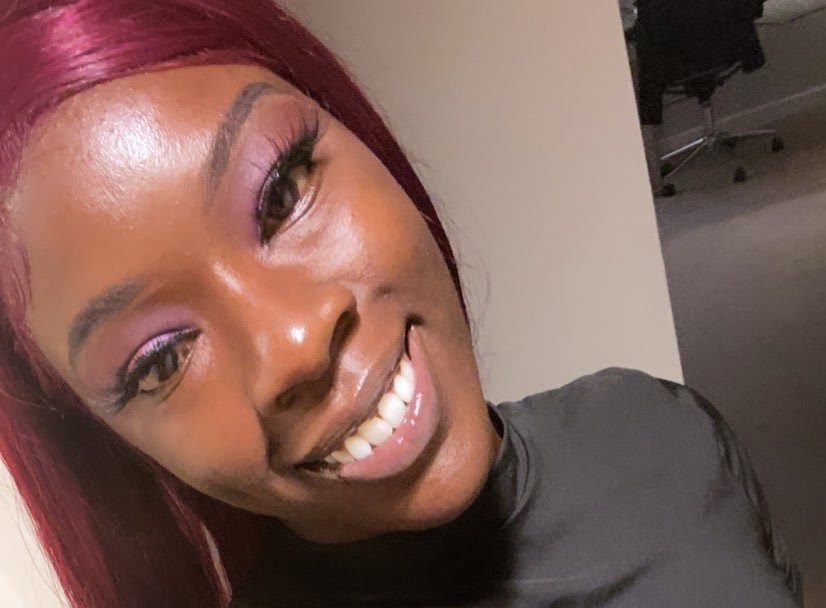 Noelle Guess, is an actress native to Oakland, Ca. From a young age she has graced theater and film. She started acting to become a more confident and communicative person. Being typically shy she has used the arts to find a way to creatively express herself. A major influence and favorite actress of hers is, Gabrielle Union. Performing arts is one of her many passions but not her only talent. She has a knack for writing and producing. You can find her work as both actor and producer in the 2013 short film, "The Undercard". She starred in the bay area cult classic short film, "Hella Fast". Noelle has been a part of the Lower Bottom Playaz since 2016.
DeShara Suggs-Joe is a queer, Black poet. She's received fellowships from Callaloo, the Poetry Incubator, and Pink Door, and has been published in Apogee Lit, Voicemail Poems, Tinderbox Journal, The Texas Review, and elsewhere. She just finished a year-long poetry manuscript workshop with Angel Nafis, but she considers home inside a classroom teaching creative writing to youth or listening to her Feels playlist.