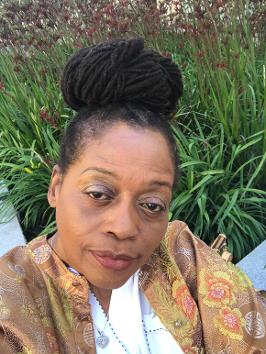 Ayodele Nzinga, MFA, Ph.D.
Ayodele Nzinga, MFA, Ph.D. is a writer, theater director & producer, community advocate, and the co-founder of Janga's House. Nzinga is a member of the Alameda County Women's Hall of Fame, a 2021 MapFund Fellow, a YBCA 10 fellow, and Poet Laureate of Oakland CA. She is the author of SorrowLand Oracle, The Horse Eaters available at Nomadic Press, and Incandescent available from Not a Pipeline Publishing. She is the founder of BAMBD CDC and the Lower Bottom Playaz, Inc Oakland's oldest North American African Theater Company.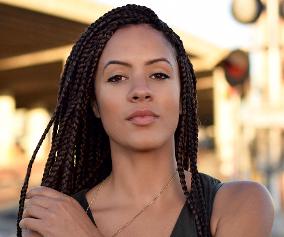 Alex is a multidisciplinary artist and strategist whose work is focused on Black liberation and dismantling exploitative systems, especially related to medical and environmental racism. Alex is currently directing her debut documentary feature, OAKLEAD – about Oakland's racialized lead poisoning crisis. OAKLEAD is a fellow in the Sundance Finance and Strategy Intensive, a Berkeley Film Foundation grantee, winner of the Jonathan Logan Family Foundation Elevate Award, and a Redford Center grantee. She produced the narrative feature, Residue, about gentrification in Washington, D.C., which is currently streaming on Netflix after being acquired by Ava Duvernay's Array and premiering internationally at Venice International Film Festival. Alex was named to the YBCA 100 list of changemakers in 2019 and 2020, and is currently a YBCA 10 fellow at the Yerba Buena Center for the Arts. Alex is the cofounder of Breaktide Productions, a film production company owned and operated by women of color in the Bay Area.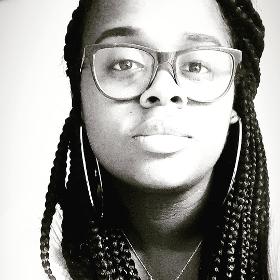 Janae Newsom is a writer, mother, and educator from East Oakland California. Her writing seeks to uplift the voices of black girls and women from marginalized communities. Her poetry has been featured in Silverpinion, and The Bronzeville Beat. Her think piece "These Bullets Have All of Our Names" is published on medium.com and her creative Non Fiction piece "For All The Girls Like You" was recently published in the anthology Essential Truths: The Bay In Color, Launching June 30th at Sf public library. Janae is the winner of the Amanda Davis Best Thesis in Fiction Prize, and the Melody Clark Teppola Creative Writing Prize judged by Melissa Valentine. She holds an MFA in Creative Writing from Mills College and is currently finishing up her first novel.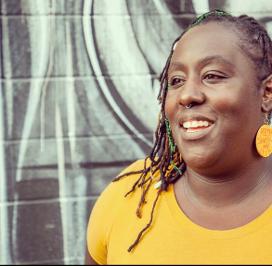 Asantewaa Boykin R.N. is a San Diego, CA native who found her voice in Oakland, CA. Her poetry combines her love of words, storytelling, and resistance, exploring topics like; space-travel, black-femme militancy,& motherhood which describes her first full length poetry collection, "Love, Lyric and Liberation. The intersection of Art and Resistance is where Asasntewaa feels most at home. Asantewaa is a Co-founder of APTP (Anti Police - Terror Project) an organization committed to the eradication of police terror in all of its forms. Asantewaa along with a brave group of organizers and medical professionals developed Mental Health First or MH FIRST a mobile mental health crisis response team aimed at minimizing police contact with those who are in the midst of a mental health crisis. Her greatest honor is being the mother of her son Ajani, bonus daughter Aryana and granddaughter Lilith.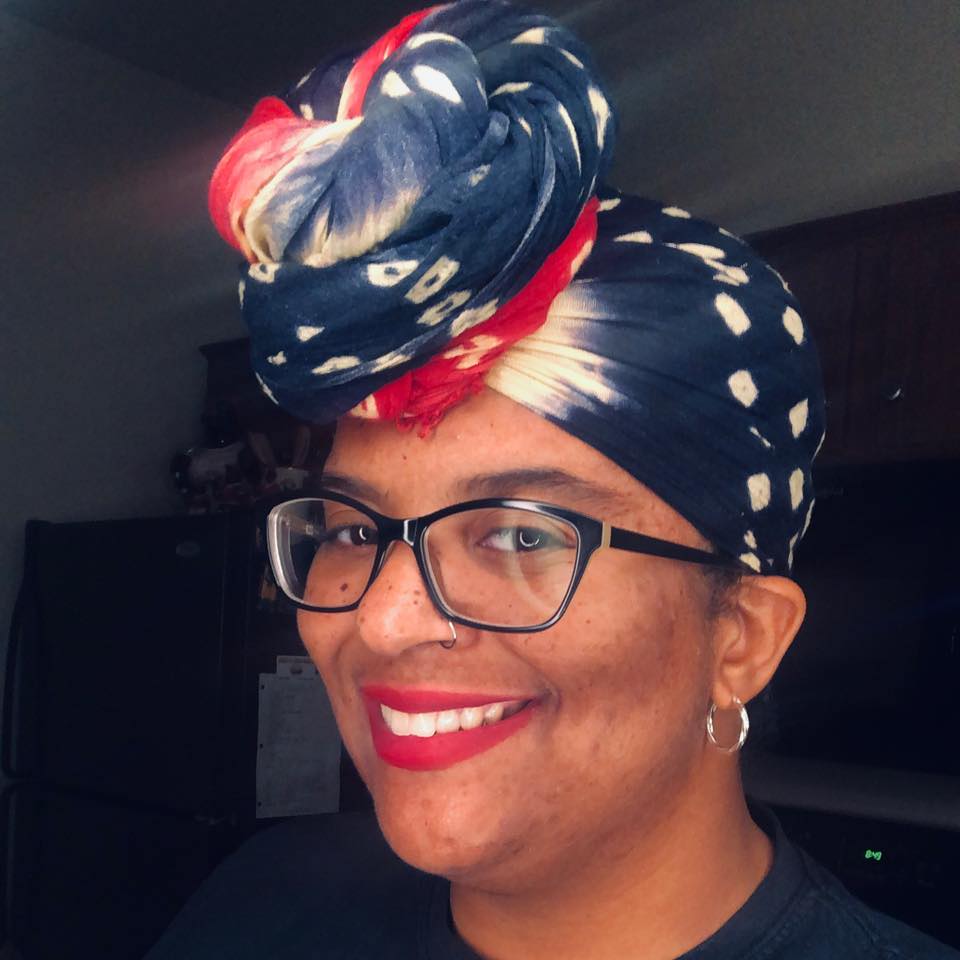 Ashley Smiley, better known as Smiley, is a born and bred San Franciscan with a professional background in Production, Stage and Festival Management as well as a creative background in poetry, playwriting, direction, sound and lighting design. Smiley holds a B.A. in Performing Arts and Social Justice, an M.A. in Drama and in the fall of 2021 she will begin her pursuit of a PhD in Historical and Cultural Studies in Religion with a concentration in Art and Religion at the Graduate Theological Union in Berkeley, CA. Currently, Smiley serves as the Program and Social Media Manager for the Bayview Opera House in San Francisco as well as the Project Coordinator for the Campo Santo performance collective. She is exceedingly grateful and honored to be a part of the inaugural Janga's House cohort.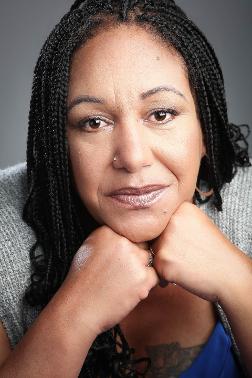 Cat Brooks is an award winning actress and playwright. In her role as an artivist, she is also the KPFA co-host of UpFront and resident playwright and actress with The Lower Bottom Playaz in Oakland and 3 Girls Theater in San Francisco. As an organizer, she played a central role in the struggle for justice for Oscar Grant, and spent the last decade working with impacted communities and families to rapidly respond to police violence and radically transform the ways our communities are policed and incarcerated. She is the co-founder of the Anti Police-Terror Project (APTP) and the Executive Director of The Justice Teams Network and a regular contributor to the San Francisco Chronicle. Cat was also the runner-up in Oakland's 2018 mayoral election, facing incumbent Libby Schaaf.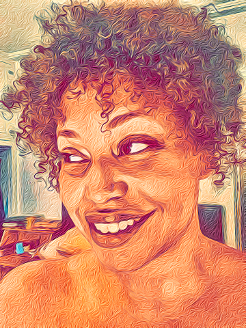 Crystallee Crain Ph.D. is a public health scholar, artist, and human rights activist. She has academic roots in sociology, political science, and psychology. She specializes in exposing the layers of institutional inequality while supporting communities to shift ways of being and practice to improve life chances by bridging the worlds of academia and activism. Crystallee is the Founder & Director of Prevention at the Intersections an organization that works to prevent violence through community-based research and people-centered projects. At Prevention at the Intersections, she publishes two open access journals CATALYST and The Beauty of Black Creation. Dr. Crain facilitates trainings with an emphasis on trauma healing, prevention science, and community capacity-building.